1. Click the blue button next to the beat you wish to order.
2. Select a license. Bulk rates are applied automatically.
3. Click on the cart to review and complete the order. If you have a coupon, you can apply it during the checkout.
4. The audio files will be delivered instantly upon purchase to your email address. Your contract will be prepared, signed and delivered within 48 hours of receiving payment.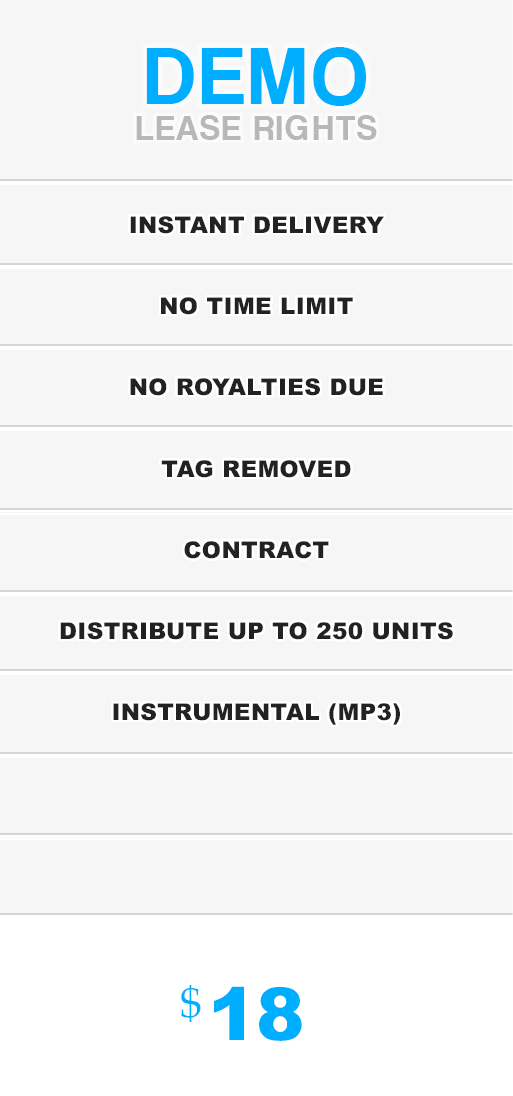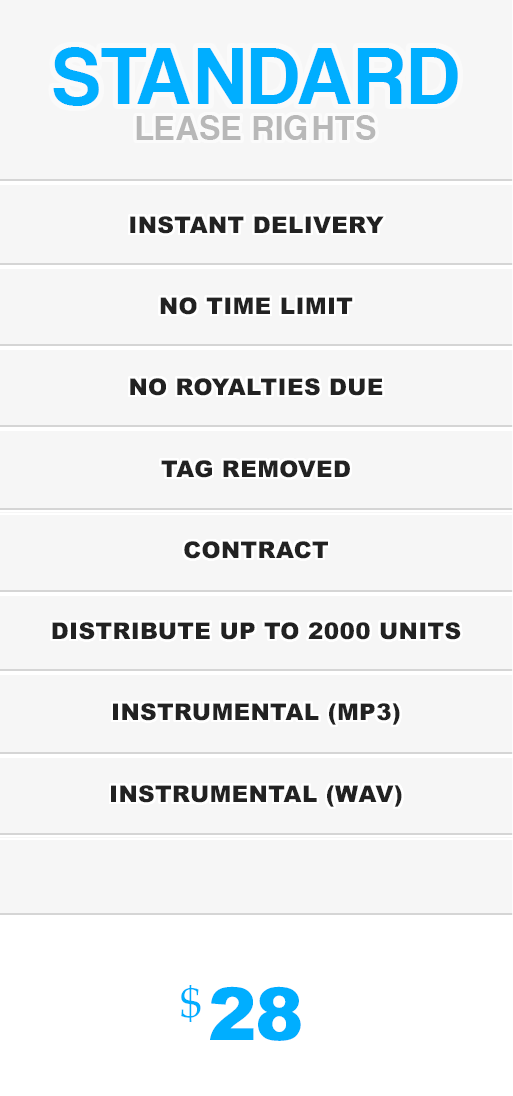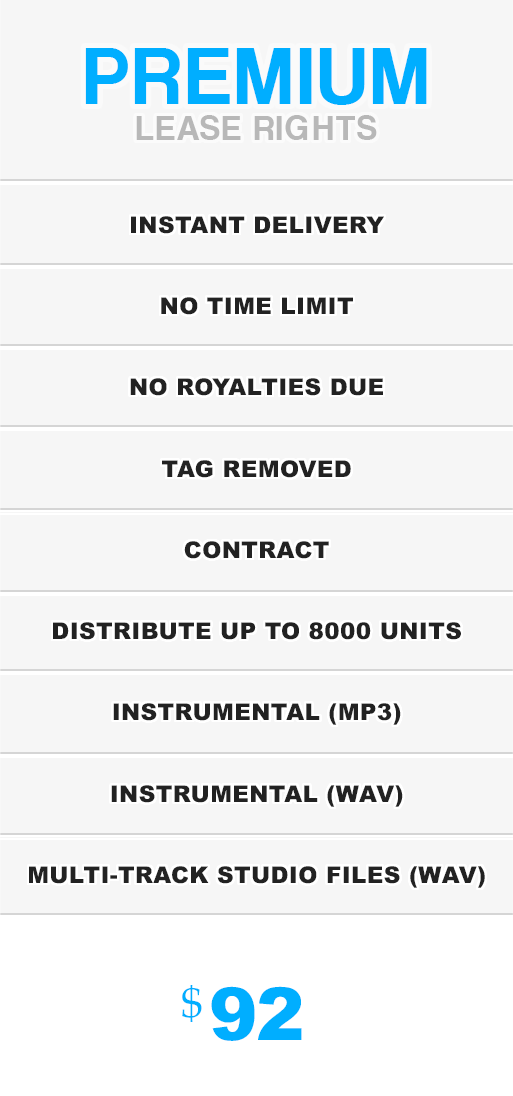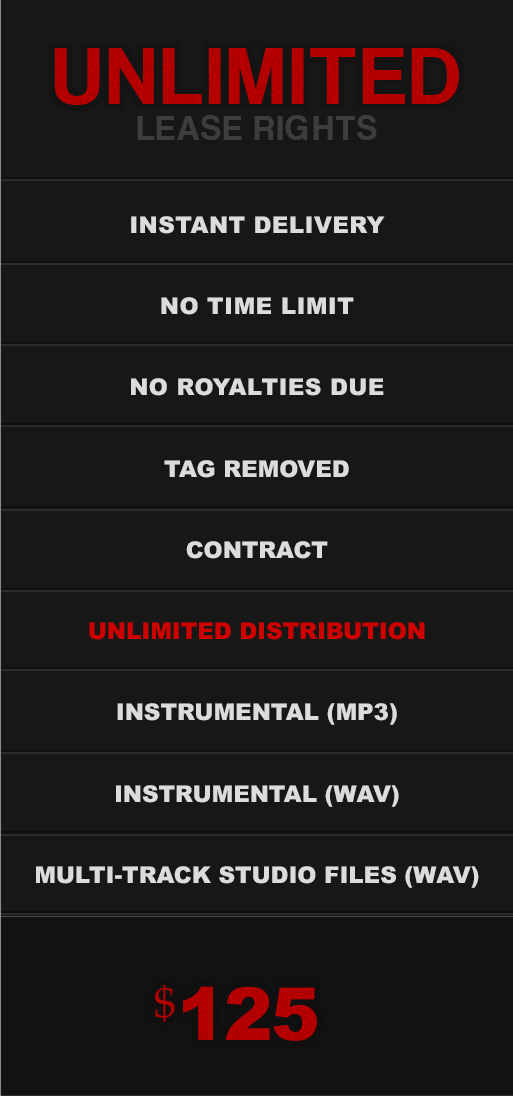 Using the music player above, Exclusive Rights can purchased directly or you can submit an offer. Many titles are currently available at $200 each or 3 for $400.
With Exclusive Rights, you have the option to also have your beat personalized. This includes making changes to the key, tempo, arrangement, instruments or any other reasonable suggestion. You can request as many revisions as necessary until you are satisfied with the final result. Please email your request to check for availability and pricing.

Sign up to receive notifications by email each time a new instrumental is uploaded.
Subscribers also receive 10% off the total on all purchases.  Your coupon code will be provided once you have confirmed your subscription.
This mailing list is used strictly for updates when new music becomes available.  Newsletters are only sent out each time a new instrumental gets uploaded to VTZbeats.com.  Your information will be kept private, and never sold or otherwise distributed.
Thank you for your support!